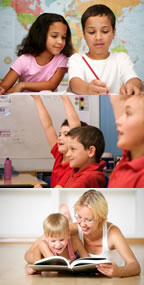 Educational psychology is the application of psychological theories, research and techniques to help children and young people who may have learning difficulties or behaviour/emotional problems.
Benefits of carrying out a psycho-educational assessment:
Many students experience academic difficulties for many different reasons. Parents and teachers can sometimes require more insight and support to know how to support a child with learning difficulties. As assessment gives a more detailed interpretation as to the student's particular learning style and with this information it is easier to support the student's educational and psychological development.
See our Assessments page for more information or contact us by email or phone.